Last summer I had the opportunity to sit at a picnic table while the sun set behind us and talk for hours to my new friend,
Kristen Welch
. It was immediately evident that the two of us share a lot in common and our chat was one of the bright spots of a very soulful summer for me. Kristen's book
Raising Grateful Kids in an Entitled World
releases today, and I knew right away I wanted to share it with you. I've invited her here today to tell us, in her own words, about her journey as a mom who cares boundlessly and with depth for the world around her. It's my privilege to welcome her into our FPFG neighborhood today.
***
"We need to find a place to serve." I whispered these words to my husband five days after Christmas. He nodded his head. He could hear the kids arguing and nit-picking upstairs too. Ah, Christmas break. Presents had been worn, plugged in, and played with, and a dose of perspective was next on the list. Twenty-four hours later, we sat on a blue tarp in inner-city Houston with a bunch of kids at a Sidewalk Sunday School event. It was so cold it didn't take long for children we didn't know to crawl into our laps and lean close for warmth. My husband passed out the extra sweatshirts and throw blanket we keep in the car. My kids scattered in the crowd and found new friends to keep warm with.
Pastor Scott, the faithful man who drives his colorful truck to low-income apartment complexes nearly every day of the week started his lesson in Psalm 23 as he told the children to sit still, listen closely, and cup their opened hands in their laps for the blessing they were about to receive. I looked over at my youngest daughter sitting in between girls she had just met. I got a lump in my throat when I saw her little hands cupped, waiting for her blessing. I'm pretty sure she was hoping to catch the small toys and candy that Pastor Scott always brings, just like the rest of the kids. And I couldn't blame her really. But then she leaned over and whispered, "If I catch anything, I'm going to give it away to the other kids," and I wanted to shout, "Yes!" Looking around at her peers without shoes and coats, she could see her hands were already full. I wasn't reminding and prodding and nagging her to be grateful—she knew she already had everything she needed. Nothing makes us more grateful than perspective.
Nothing
. I think it's the key to loosening the chains of entitlement in our culture.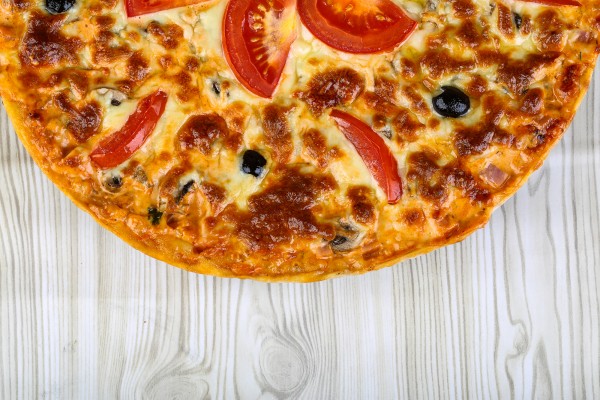 A couple of days later over pizza for dinner, we decided to memorize Psalm 23. We started with the first verse and repeated it over and over. "The Lord is my shepherd, I shall not want." I asked the kids, "Do you know what this means?" My 13 year old son talked about sheep and a shepherd's job. And my youngest added that sheep were dumb. I explained that "I shall not want" means we have everything we need and we should be content with what we have. My oldest teen daughter was getting irritated with the slow and babyish way we were memorizing, but nobody calls the baby of the family a baby without a fight. Long story short, in less than five minutes two out of three of my children were either crying or screaming on the way to their rooms. "Well, that went well," I told my husband. I felt so defeated trying to teach my kids about contentment with so much discontentment in the room. It turns out the better lesson was about to be learned. My youngest returned after some time in her room and offered an unprompted heartfelt apology—the kind that gets your attention because you know it's the real deal. My teen daughter and I texted for a while, and she did the same. She also asked me about the bag of clothes a friend of mine had dropped off. They were very nice hand-me-downs she passed down from her daughter. I was tempted to not give them to her (petty, yes, but I was still looking for the lesson here). "I want you to be content with what you have, honey," I said, as I handed her the sack. An hour later, she brought it down to me—full. "I filled it with my own clothes for us to pass on to someone else. I am grateful, Mom."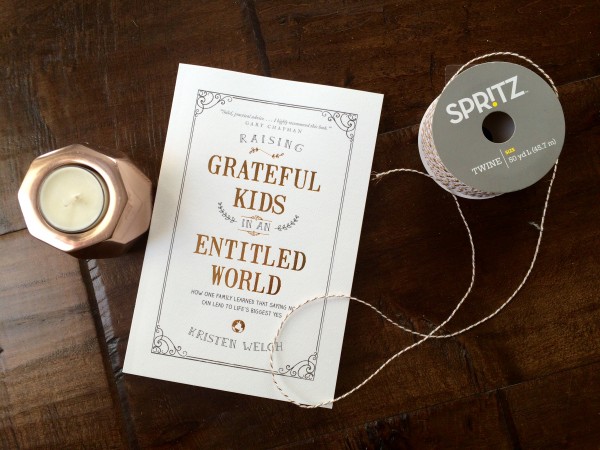 I thought of the words to the Twenty-third Psalm and knew they'd found their mark without my "help." When entitlement's poison begins to infect our hearts, gratitude is the antidote. Gratitude isn't an action. It's a cure. We aren't born feeling grateful; rather, when we are born, we quickly begin to feel entitled to our parents' care. Gratitude is learned. I think the key to raising grateful kids is maintaining gratitude. (I need help too. How often have I given thanks to God or someone else and then turned around and complained or asked for more with the next breath?) Creating a routine filled with consistent opportunity for gratitude helps us maintain it. And it can be as simple as writing down what we are thankful for each day. Maintaining gratitude is challenging because our situations, circumstances, and emotions change like the weather. But God is always the same. He never changes. If nothing else, that unshakable promise—that God never wavers in His promises to us even when we stumble along in our obedience to Him—is something to be thankful for each and every day.

-excerpt from Raising Grateful Kids in an Entitled World: How One Family Learned That Saying No Can Lead To Life's Ultimate Yes
Kristen Welch blogs at
wearethatfamily.com
where she shares about parenting, marriage and inspirational encouragement. Her family founded
Mercy House
, a non-profit that empowers impoverished and oppressed women around the world. Kristen is an author and her newest book
Raising Grateful Kids in an Entitled World releases today.
Kristen Welch Blog: We are THAT family Non-Profit: Mercy House Join the Club: Fair Trade Friday
*Amazon affiliate link