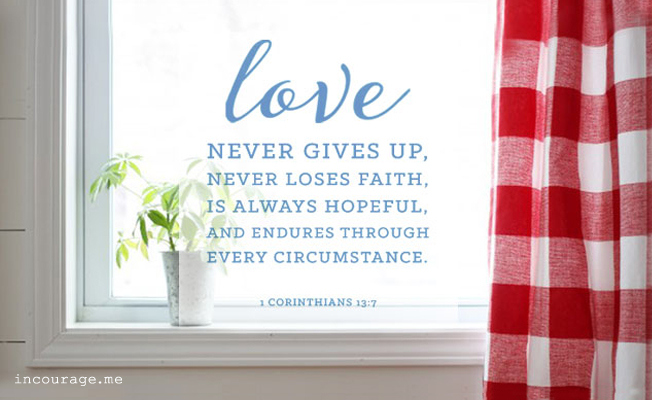 The clock on my grease-spattered oven read 5:40. I gave the pot on the stove an extra stir and set my peripheral vision to the dark street just past our living room window. Were those headlights? Would they even be arriving in a car? There's so much we didn't know about them—including their last names. They were ten minutes late, and I stewed.
I, of all people, should know better. For my family, ten minutes late means right on time. We're fashionably
relaxed,
here to show the world there's really no rush.
But I was edgy on the other side of that minute hand.
I'm over at (in)courage today. Click here to continue reading about one of my greatest struggles right now.
(And I am LOVING the fancy way they put that verse across my photo! Eternal swoon.)