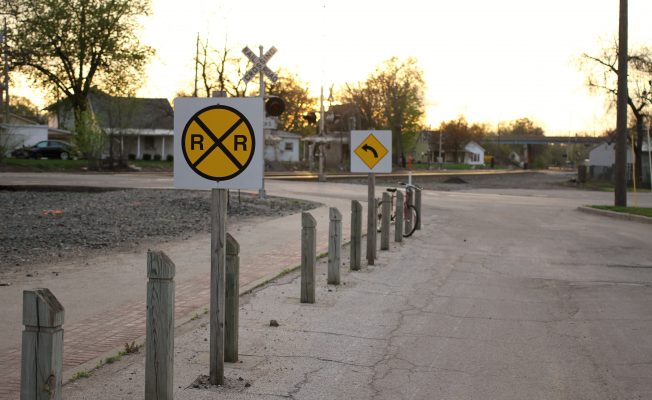 My inaugural (in)courage post is up today and I'd love for you to read it
,
especially since I'm new to this and a little nervous and *you* are my happy, safe place.
I wrote about Robert and the blasted train shown in this picture and the ways it forever trips me up.
I wrote about what I'm learning from all of it.
~
Nearly two years ago, we moved. After months of digging in our heels, we were ready to pack up our farmhouse. Willingly, with intention and joy, my husband and I and our three young kiddos moved to the wrong side of the tracks.
You would think the actual train wouldn't have come as such a shock to me.
Click here to keep reading...