The kids and I have been in Ohio for the past 3 days. My head-cold descended the day we arrived. I feel like this has happened before. And in the scheme of things, could there really be a better time/place for illness? The answer is a resolute NO.
So, I've spent my mini-vacay sleeping in, chugging Nyquil, lapping up wifi, menu planning, lazy reading, and doing absolutely nothing that might fall under the heading of "Productivity".
It's just what the doctor ordered.
The kids totally followed suit, though they did manage to make it out of their pajamas most days, so they had me beat.
My mom nursed me to health with
Midwest Living's Mediterranean Eight-Layer Dip
.
It was fairly involved, but we all agree -
well
worth it.
Speaking of food, I have a new favorite lunch.
Do you ever feel like I missed my calling for Food Blogger Extraordinaire?
Me, too.
Well, here you'll see a dim and grainy photo of all required ingredients.
Laughing cow cheese, flour tortilla, thinly-sliced ham, thinly-sliced cucumber, dill weed, garlic powder.
Layer.
And roll.
It's
so
good.
I fully intended to write a follow-up to
this
post, listing a bunch of ideas on caring for orphans. Then I discovered it has already been done, and done quite well. Since I'm not about re-inventing the wheel, take a close look at
You Don't Need to Adopt to Care for Orphans - Rage Against the Minivan.
**
One of my favorite blogs had an excellent post yesterday,
Downward Mobility as Reconciliation at D. L. Mayfield
"Much of the discussion about downward mobility is whether you should do it. Those who oppose the idea claim, "you don't have to be downwardly mobile to be more spiritual." But, really, the Kingdom isn't about shoulds. It's more like this: if you opt out, you're missing out. By seeking out those exactly like us, we are impoverishing our own salvation."
Just, YES.
"I don't think everyone is called to live in a poor neighborhood. But everyone is called to love the poor. And so, here's the secret. living in a poor neighborhood makes things easier."
And, BOOM.
**
I heart
Ellen'
s bathroom. I found it on
Pinterest
and it had that keeping-me-awake-at-night affect, though I had no clue it was hers. Then
Neste
r blogged about it the next day and I was all,
"Ellen? Ellen!"
and I suddenly loved it even more, somehow.
Please note that the flooring is of the make-do variety, and it appears the primper must turn around from the sink to preen in the mirror. My point? This bathroom is not brand new or high-end or perfectly designed. It was thrifty and simple and it makes its owner smile.
That
is what decorating is all about.
Also, take this as a sign, there are probably yet more collages in my foreseeable future.
(And they all sighed in exasperation.)
I understand I'm running the risk of collage overload. The only problem is, I do not give a rip.
**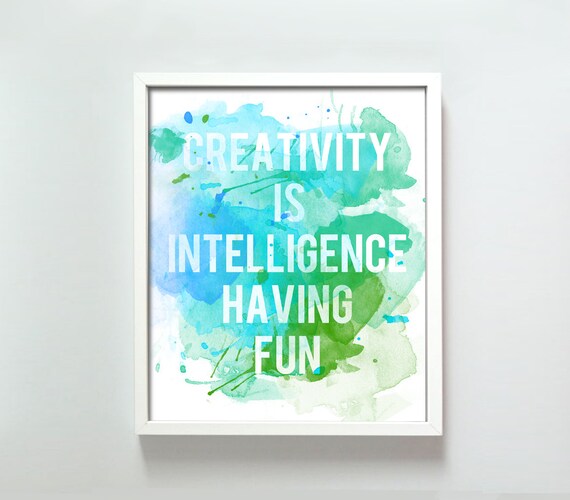 Silas needs this in his life.
Silas's Mama needs this tattooed on the tops of both her hands and painted on all as-yet-unscribbled-upon walls. But really, I love all of
this art
. All. Of. It.
**
There are a lot of people who support me and do their best to understand my life, but
this girl
really
does
understand, and then some. I read her words and they feel like home. Also? Her photography. That's all I'll say about that.
**
I guess that about sums it up for now. Honorable mentions go out to: Tom & Jerry, La Fiesta, and my black leggings/garage-sale-hunting-socks combo, worn with pride for 36 straight hours.
Happy Weekending, Homies!
Tell me something you loved this week. Or else.