Although I haven't necessarily witnessed it for myself, word on the street is that Spring is presently making its slow slink back into town. And you know what that means, right? Well, yes, it
does
, in fact, mean tulips and rain boots and the return of green grass, but that's not what I was thinking of at the moment. I was thinking more along these lines:
Flea Markets!

Garage Sales!

The great treasure hunt of 2011 is about to commence.


At the top of my list this year? A smallish dresser for housing all of the kiddos' art supplies. I'm thinking waist-high. I'm thinking green. With some groovy hardware. History has prepared me for the fact that I will probably not find my Dreamboat Item in picture perfect condition. It will undoubtedly require a little elbow grease and a trip to Lowes. But that's part of the fun...or so they say.
I've painted a piece of furniture or two over the years, but I've always done it in a rather slap-dash fashion. I knew it was probably all wrong, but I was intimidated by the thought of doing it "right". I simply did not know where to start, and I most certainly didn't know where to stop.
Look at a piece and picture it dressed in what inspires you. Picture that little side as the seaside escape. Let that favorite red scarf inspire an exotic transformation on the Bombay chest...That's when real magic happens...when you find your vision. -Shaunna West
Creating Your Masterpiece
In a wild stroke of good fortune, my friend
Shaunna
just wrote the most fantastic book of eye-candy-laden, pep-rally-cheerin', inspiration-abounding e-book on this very topic -
Creating Your Masterpiece
. Over the course of 200 pages, she lays out every tip of the trade we'll ever need to know in order to turn out our own little piece of Spectacular. She shows before-and-afters and pages of gorgeous, unique, finished products. The book includes several short video clips for the moments when it's just easier to watch someone do it. Total bonus: In watching the videos you'll be privy to Shaunna's enviable Southern drawl and, if you're anything like me, you'll be overcome with the urge to drive down to her drop-down gorgeous Alabama home and hug her neck.
Once you've transformed something with paint, your eye will open up to a whole new world. You may want to paint your dog. You'll be able to walk into a thrift store and pay pennies, for not only value, but real worth.
-Shaunna West

Creating Your Masterpiece




It looks like this:
A final note on e-books: They are the bomb diggity. They're relatively new to me, but they are so easy to maneuver and once you buy this one, you'll have it at your fingertips forever - the perfect resource when that $20 hunk of burnin' love calls your name at the town yard sale. (You may need to download software in order to view your book (I had to), but the software is FREE and it's a piece of cake to download it.)
So, what say we get to work? Shaunna believes we can do it. And I believe Shaunna.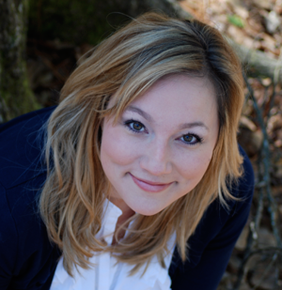 *All double-dreamy interior photos belong to Shaunna.
(The measly flea market shot is my own.)